The Photographer's Eye
Composition and Design for Better Digital Photos
I received this book as a Christmas gift during high school and I read it voraciously. I used to be very into photography, and this is the book that made me start thinking about where I was standing and where I should be to capture a moment, and stop just snapping photos and hoping I liked how they turned out.
Excellent, graphics-forward introduction to photographic principles. Starts out with the philosophy and practice of framing, which is so crucial. Also has a wealth of diagrams explaining the text's lessons in practice, such as this great example teaching the impact of framing elements within another in your photographs: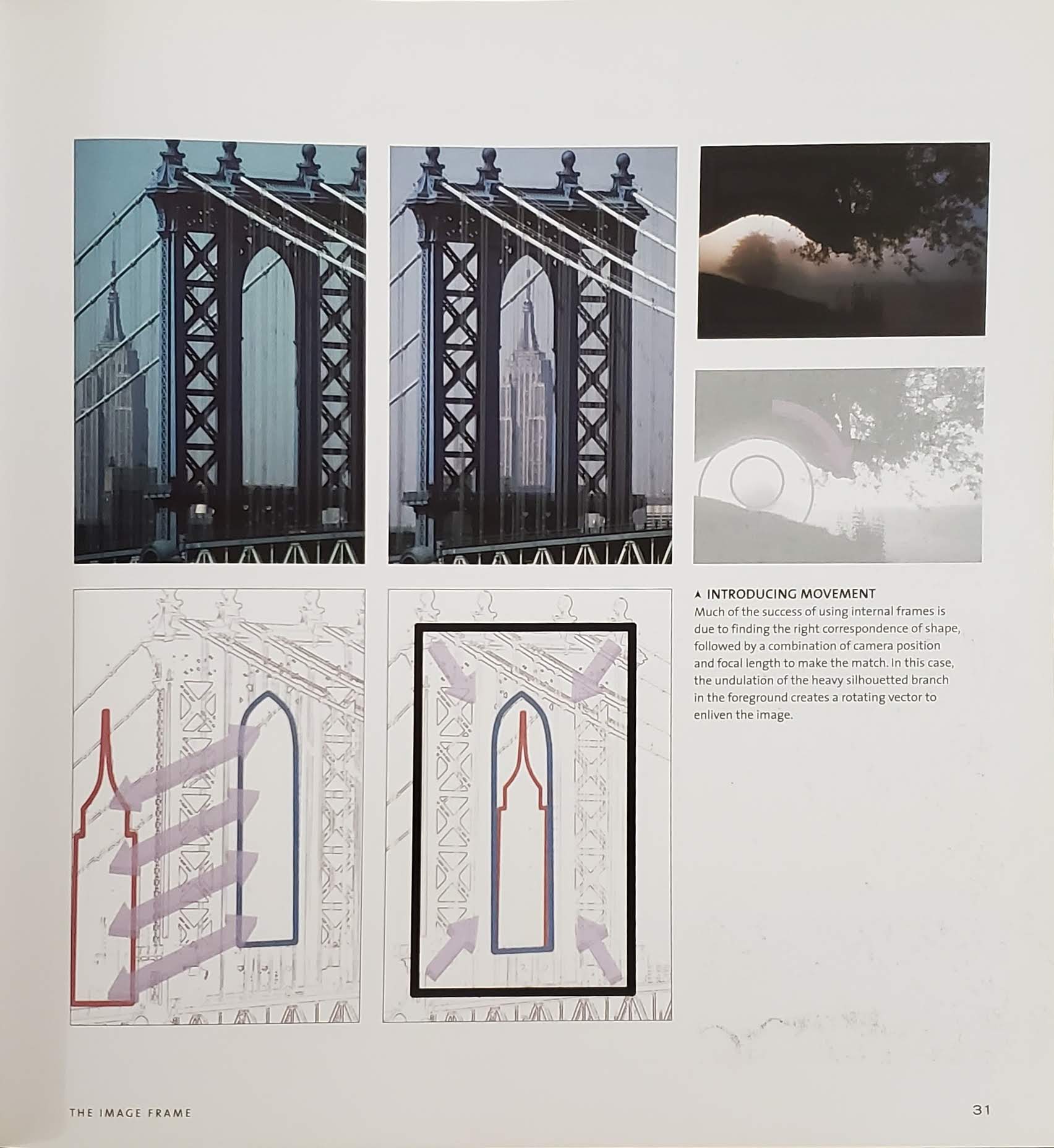 One of the other key ideas it taught me is gestalt perception. Most things we are talking about in photography rely on the audience to perceive a completion of incomplete or vaguely-defined elements. Viewers complete incomplete shapes in their head when viewing an image; they cluster similar items; they register contrasts as nearly-visible dividing lines. Understanding this tendency is key to generating the feeling you intend to when someone is viewing you pictures.
Citation
Freeman, Michael. The Photographer's Eye: Composition and Design for Better Digital Photos. Oxford, UK: Ilex Press, 2007. Printed Book.