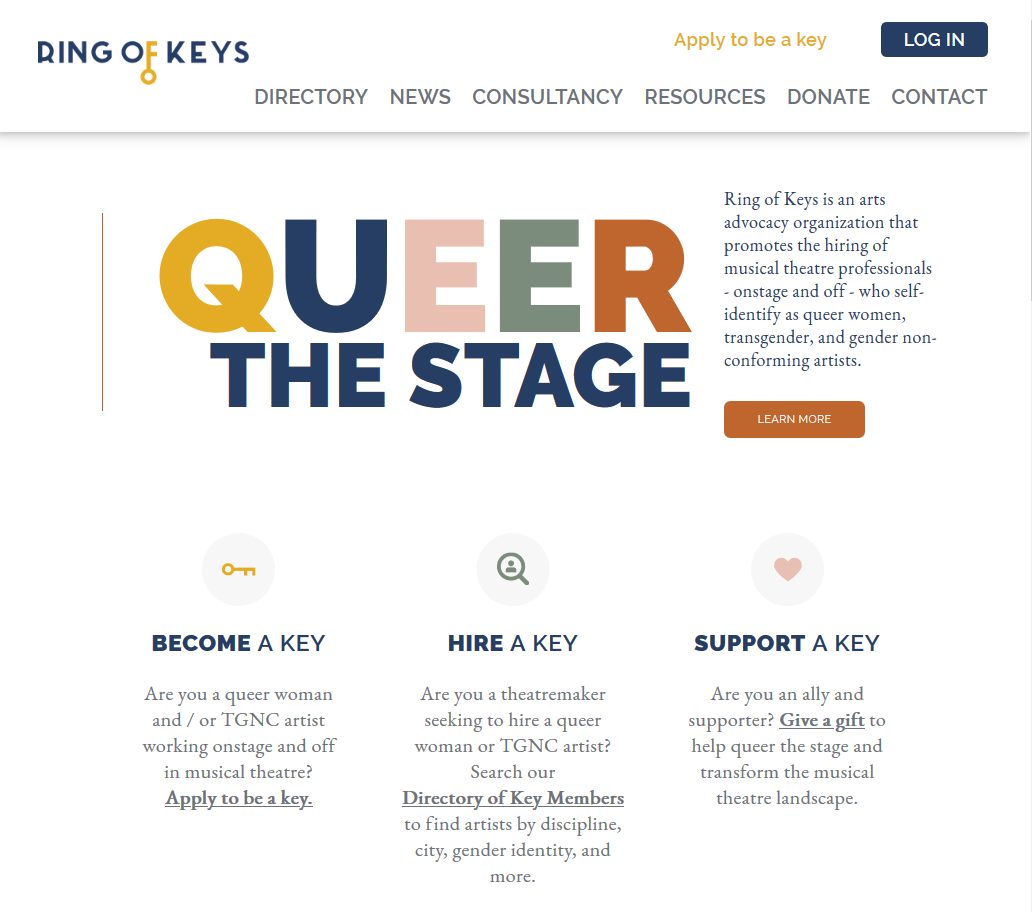 ringofkeys.org
I helped build ringofkeys.org in early 2020 (right before the pandemic) and have been maintaining the site for the past 2 years. Ring of Keys is a 501c3 non-profit organization that helps empower, promote, and connect theatermakers that identify as queer women, non-binary, or trans.
My favorite part of this site was figuring out how to do user-editable profiles on a budget. Using DatoCMS for $15/mo (we got in on the ground level as early adopters) combined with a free-tier Auth0 account, I was able to model the members as CMS entries, and give them privileged access to edit their single CMS entry through a user interface that is built into the website. Headless CMSes for the win!
I built this with Gatsby, and this was the first React code I had ever written, Boy was that tricky. I don't really like Gatsby's opinions on software layering1, so over the past few months I've been taking some time to rewrite it in NextJS.
Footnotes
or their company's trajectory ↩
Other content that links to this